Most often, dust mites are taken for granted until they begin to cause allergic problems to you or your family. And it's a matter of time before you commence a war against these microscopic creatures. Probably, you don't want these creatures living in your home. 
However, you should know that even the simplest household product can turn the wind in your favor, such as baking soda. Chefs and moms often use baking soda for making doughs to have that fluffy texture. Fortunately, baking soda can be the solution to put an end to this nuisance by these microscopic creatures. 
What Is Baking Soda?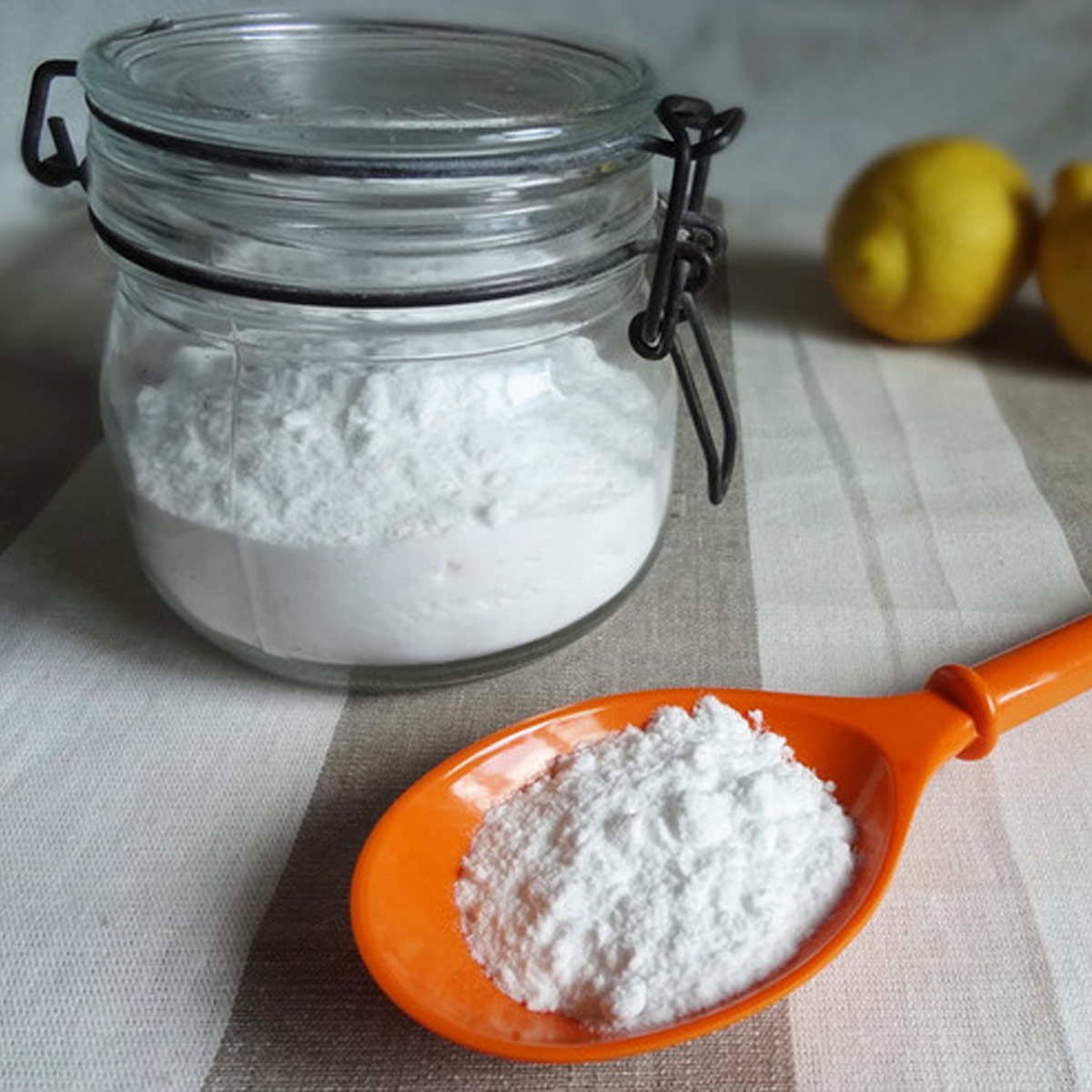 Baking soda, sodium bicarbonate, or bicarbonate of soda is a naturally occurring substance inside living organisms, assisting in maintaining the PH balance. To be more specific, the pancreas produces baking soda to improve the digestion process. In addition, you should know that baking soda is an acid salt, which will show mild alkali reactions with other chemicals. 
You can obtain baking soda using two ways. Either you have to pass carbon dioxide and ammonia via concentrated sodium chloride, or you can mine it from trona. No matter what method you choose, baking soda is dissolved and bubbled with carbon dioxide. During this process, sodium bicarbonate precipitates out and forms baking soda. 
Does Baking Soda Kill Dust Mites?
Dust mites are often found inside the mattress and beds because it is the perfect place for them to breed. However, a study was conducted to test whether baking soda works on eliminating dust mites or not and would it kill dust mites? Well, the researchers discovered that it has some effects on reducing the level of dust mite allergen. 
However, the effect is not good, meaning to know how effectively baking soda kills dust mites, there is a need for further studies to test its effects. The reason for vague results can be the frequency of dust mites on which the test was executed. 
That means more studies need to be conducted to learn about the effectiveness of baking soda in terms of eliminating dust mites. 
How Does Baking Soda Work?
As discussed above, dust mites are mostly found in moist and dark places such as the mattress and inside the beds because it is the best place to get dead skin cells. As the days pass by, dust and dead cells accumulate, providing them a perfect place to breed and grow in numbers. 
It could lead to allergies and cause problems for you and your family. But you should know that baking soda is known for its antiseptic properties, meaning it will absorb the dirt and lock in the moisture to prevent the allergen particles from spreading out. 
Also, it has odor-eliminating properties, which means it will freshen up your bed and remove the odor-causing elements. These properties show a higher chance that baking soda might be effective in eradicating dust mites. 
How To Kill Dust Mites with Baking Soda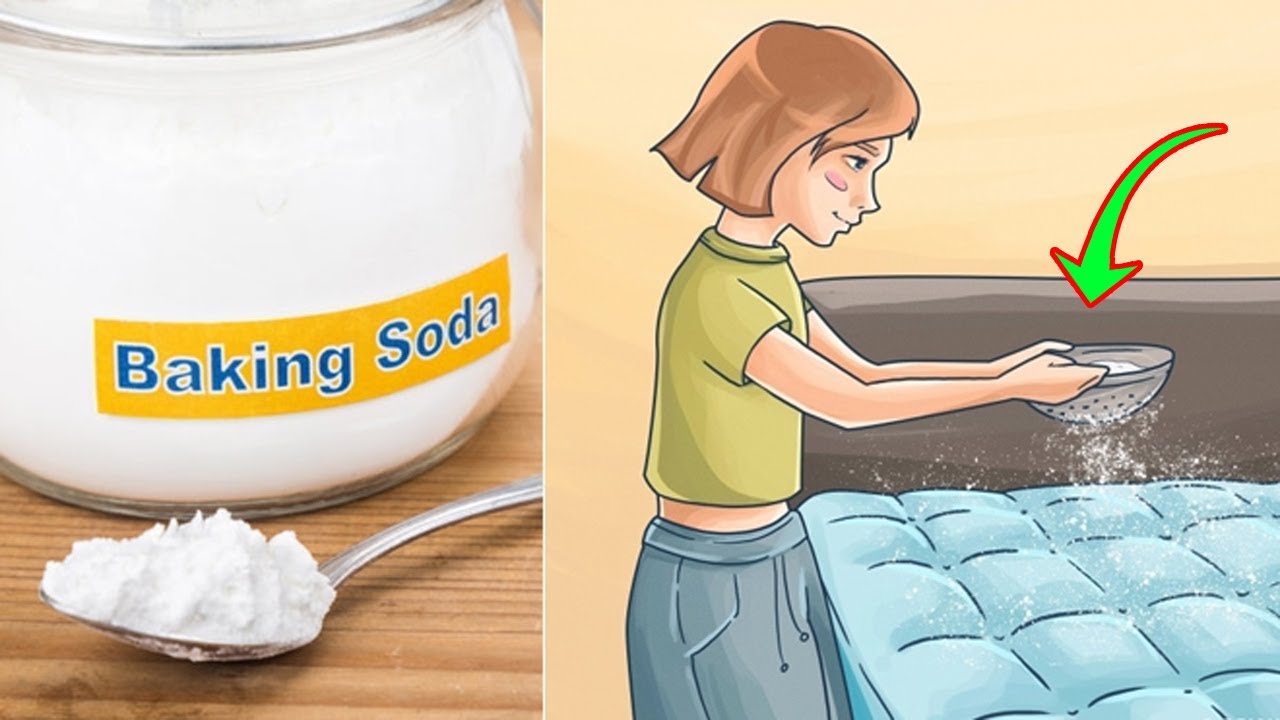 There are a plethora of methods to use baking soda when it comes to eliminating dust mites. Among those methods, one is using baking soda and vacuuming. It is the most common method used on mattresses, which has a fabric surface. However, you should know that it is not advisable to use this technique on memory foam or latex core. So, let us learn how to use baking soda. 
Steps For Using Baking Soda 
First, buy a pure baking soda pack from local stores or online. 

Now, you need to mix a few drops of essential oils with baking soda. You should know that there are different ranges of essential oils. That means the decision is on your hands to choose the right essential oil for your needs. However, it is recommended that you should choose the essential oils, which are best for killing dust mites. 

After that, you need to sprinkle the baking soda on your beds or mattresses and leave it for 15 minutes to settle down. 

Furthermore, thoroughly vacuum the area and use the hose attachment to suck out every baking soda. It will ensure that particles of baking soda and dust mites are completely removed. 

It would be better for you to use a vacuum cleaner, which is equipped with HEPA filters, as it is effective in sucking up most of the dust mites and storing them more safely than other ordinary vacuum cleaners, which can spread out the allergen particles of dust mites.  
Using Essential Oil For Dust Mites 
Combining essential oils with baking soda has proven to be effective in freshening up your bedsheets and mattresses. Using both products allows you to benefit from both the essential oil and the baking soda. The best thing is even if you use expired essential oils, they will be effective in cleaning products. So, it does not matter whether you are using a fresh essential oil product or an old one. 
It will still be helpful. When you combine essential oils with baking soda, it produces an amazing aroma during the cleaning process. In addition, it ensures that your home is free from toxic chemicals, as these are the most common natural cleaners. Aside from treating allergies, essential oils are also effective in eliminating the host of allergies, also known as dust mites. 
To obtain the best possible results, it would be better to buy those essential oils that have natural acaricides. Here is a list of essential oils that you can use to eliminate dust mites. 
A recent study has shown that clove essential oil has proven to be more effective in eradicating dust mites as they contain a higher percentage of eugenol, which is 62%. 
According to studies, eucalyptus essential oil has minimized the effectiveness of dust mites allergens by 97%. Thanks to the presence of cineol, which assists in reducing allergen particles. 
Final Words
Now you know how effective baking soda can be in eliminating dust mites when combined with essential oils.