Essential oils are the most recommended natural remedy for battling dust mites, and the best part is that it is available in local or online stores. These oils have many health benefits and are lethal to dust mites for several reasons.
First of all, they are extracted from trees' leaves, which means no added preservatives or chemicals. Plus, they leave a great smell and help in soothing your respiratory system. Not to mention, these extracts are harmful to some common pests.
Since you know dust mites are the most common pests that are found in homes. These microscopic creatures are not visible to the naked eye and can cause allergic reactions to you and your family.
These creatures live deep inside the beddings, mattresses, carpets, and rugs, making it essential for you to kill them. However, if you are looking for a natural remedy, you have come to the right place.
What Are Essential Oils?
Essential oils are extracted from plants, and according to scientists, over 700 species of plants are useful for extracting essential oils. You should know that they are priced according to their medical value and fragrances. These extract oils are often used as ingredients in incense, flavoring, soaps, cosmetics, cleaning products, and perfumes.
That means humans have already been using essential oils for many decades. However, scientists are more interested in the chemical compounds of these essential oils and how they can benefit in treating health issues.
Do Essential Oils Kill Dust Mites?
Most allergen particles are removed with regular washing, such as their poop and leftovers. But you should know that dust mites are the most resilient bugs that can survive temperatures up to 130 F degrees. That means that they will survive every washing if these bugs are not washed at a higher temperature.
A recent study shows that when you add essential oil to your laundry, the survival rate of dust mites decreases incredibly. So, it is recommended to use the best essential oil for battling dust mites.
What Essential Oils Kill Dust Mites 
According to recent studies, several essential oils have shown significant reduction in the dust mite populations. Here is a list of essential oils that you can use to remove dust mites.
Clove oil
Rosemary oil
Tea tree
Eucalyptus
However, many other essential oils like peppermint and lavender also work great, and you can choose any of the above to freshen up your bedding and clothes.
How To Make DIY Essential Oil Sprays For Dust Mites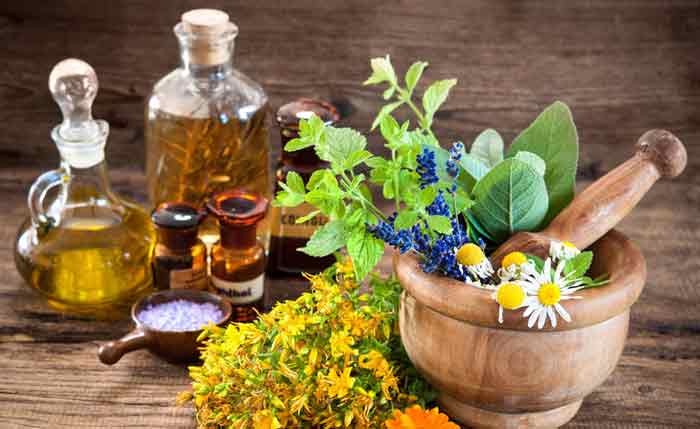 People who are sensitive to allergies probably need an aromatic spray that could relieve the symptoms. Since these essential oils have proven to reduce the dust mites population, they also possess some health benefits. You can make DIY essential oil sprays at your home, which you can use to spray on your beds and carpets.
The essential oil can assist in killing dust mites living on the surface of carpets and beddings. So, let us look at the steps to make DIY essential oil sprays.
Steps To Follow
First, you need to get an amber glass spray bottle, cheap vodka, essential oil, and water.
After that, you need to fill the spray bottle with ¼ vodka, ¾ water and add 20 drops of essential oils.
You should know that vodka prevents water and essential oil extract from evaporating and helps in killing dust mites.
You can use this spray solution on your beddings, mattresses, carpets, rugs, or other fabric.
How To Use The Essential Oil To Kill Dust Mites 
Essential oils are among the most effective ways of battling dust mites, but you should know that there are two major ways that you can use to deal with dust mites.
Methods To Kill Dust Mites 
First, you can make DIY essential oil sprays to kill dust mites. All you have to do is spray it over the carpets, rugs, beddings, and mattresses and let it settle down. After that, you need to vacuum the area thoroughly to weed out all the allergen particles.
Second, you can add essential oils while doing laundry. When washing your clothes or beddings in 130 F hot water, add 10-20 drops of essential oil. The oil will wipe out almost every dust mite, and washing will remove the residue.
Also Read: Does Baking Soda Kill Dust Mites?
How To Choose The Right Essential Oils For Dust Mites
Choosing the right essential oil for killing dust mites depends upon individual preferences. As discussed above, several powerful essential oils are effective in both killing dust mites and benefiting health.
According to your budget, you should choose according to your budget, but if you are looking for effective essential oil, then the clove and Eucalyptus extracts are more often used.
Are Essential Oils Safe For Humans And Pets?
The best thing about essential oils is that they are lethal to small bugs but have to relieve benefits for sensitive people and help them to breathe easily. However, you should know that these oils are extracted from the leaves of trees through CO2 extraction methods. That means the extract possesses some danger, so it would be better for you to avoid direct skin contact with the extract because it can damage the nervous system.
The Benefit Of Using Essential Oils
As discussed above, scientists are exploring the wonders of essential oils and have found some fantastic benefits of using essential oils.
Carvacrol chemicals found in oregano oil can deter the growth of some bacteria.
Agathosma and juniper have shown diuretic effects, which might be helpful for some medical patients.
Thymol compound found in thyme has strong antimicrobial characteristics along with antitumor properties.
Does Tea Tree Oil Kill Dust Mites?
Yes, Tea tree oil would help kill dust mites as studies have shown that the oil extract repels and kills dust mites. All you have to do is place a few drops of tea tree oil behind the furniture, near the bed boards, crevices, and cracks, where dust is more likely to accumulate.
Final Words
Essential oils are the best and natural alternative for killing dust mites, and you can use them to reduce the symptoms of allergies.